>
>
>
Two color jar cap flip top lid injection mold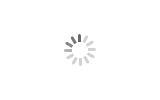 Two color jar cap flip top lid injection mold
Brand :Focare mould
Product origin :China
Delivery time :90 days
Supply capacity :300 molds per year
The basic information of two color jar cap flip top lid injection mold:
Steel: Germany imported steel DIN1.2344 with hardness 45-48HRC
Cavity: 8
Injection: 16-tips hot runner piont gate
Suggested Machine: 400T two-color plastic injection machine with rotary table
Size: 640X700X729mm, 2160kgs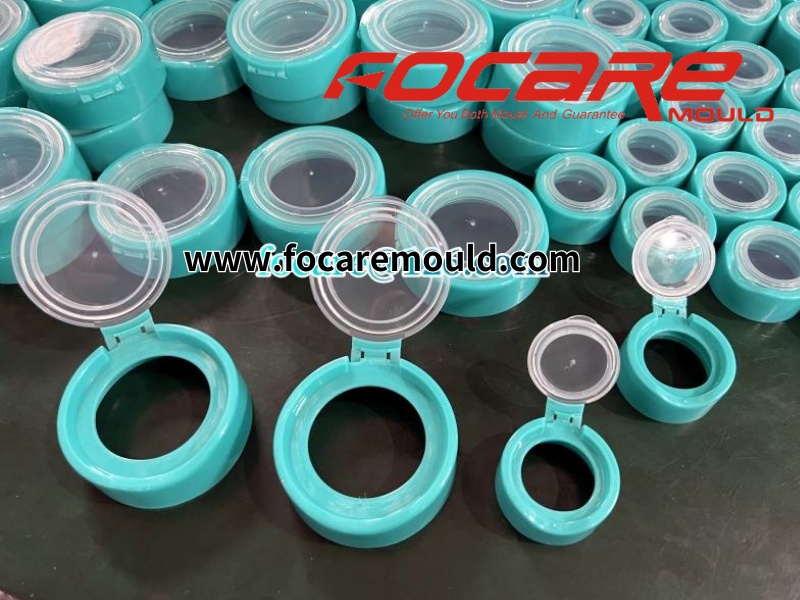 The basic information of two color jar cap flip top lid injection mold: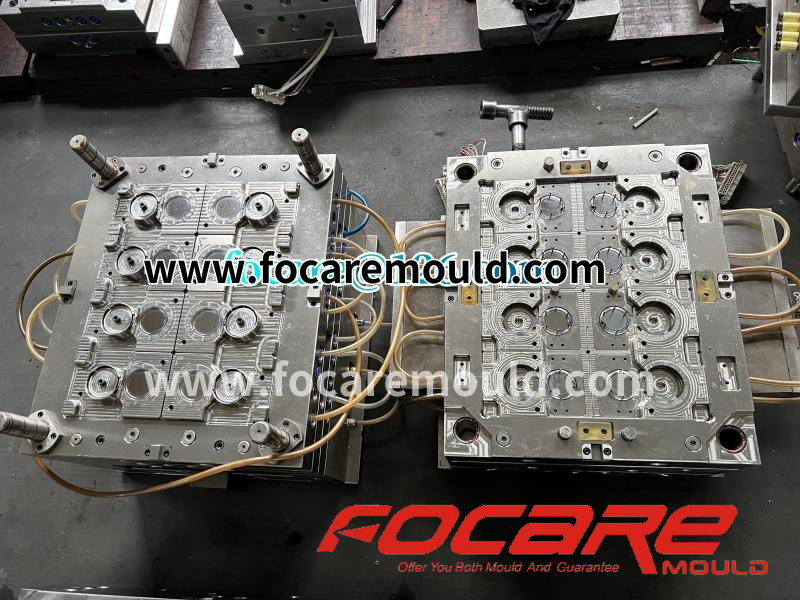 Steel: Germany imported steel DIN1.2344 with hardness 45-48HRC
Cavity: 8
Injection: 16-tips hot runner piont gate
Suggested Machine: 400T two-color plastic injection machine with rotary table
Size: 640X700X729mm, 2160kgs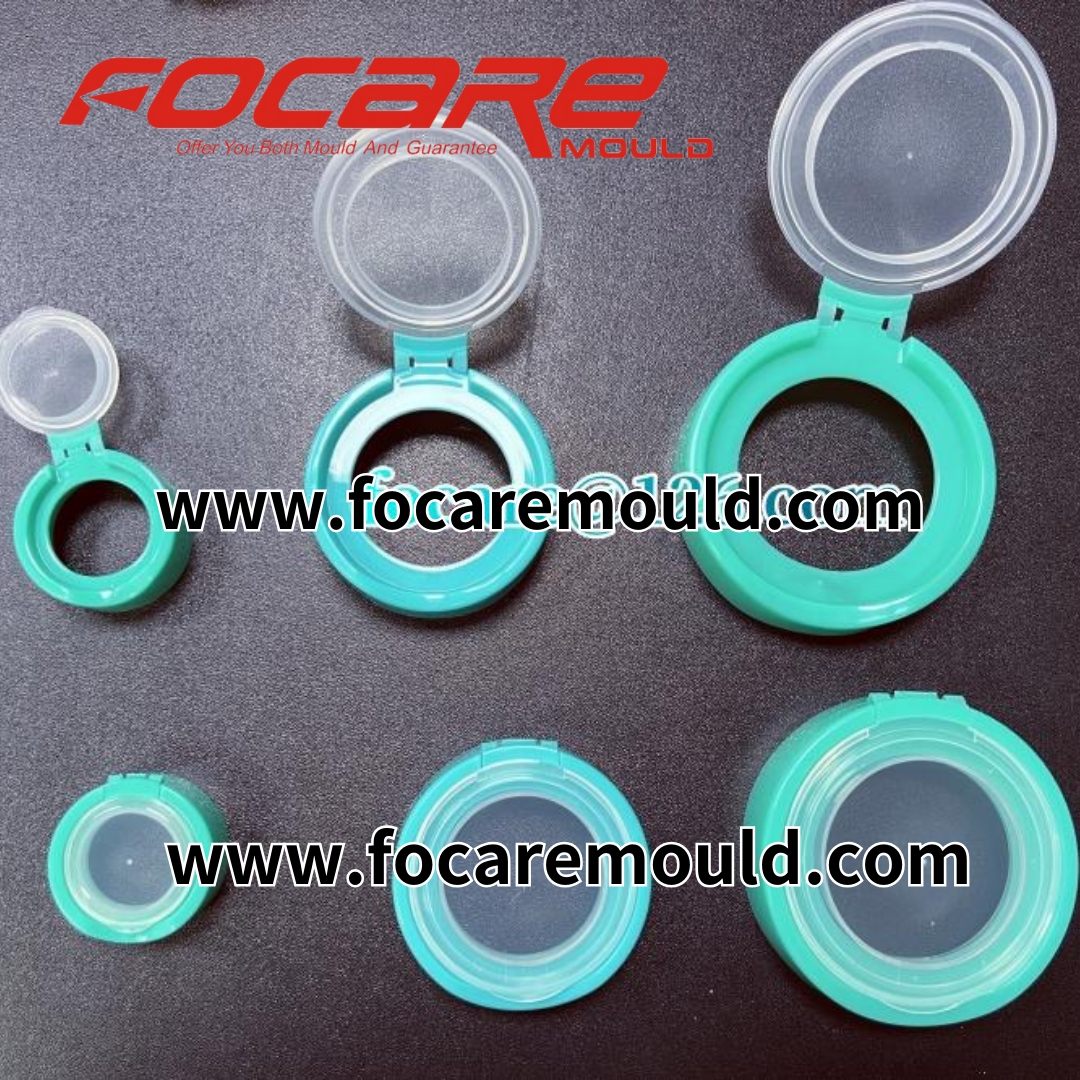 We specialize in creating high-precise plastic two shot bottle flip top cap molds for various industries. Our designers and engineers are dedicated to using the latest tools and techniques to create molds that perfectly match our client's specifications.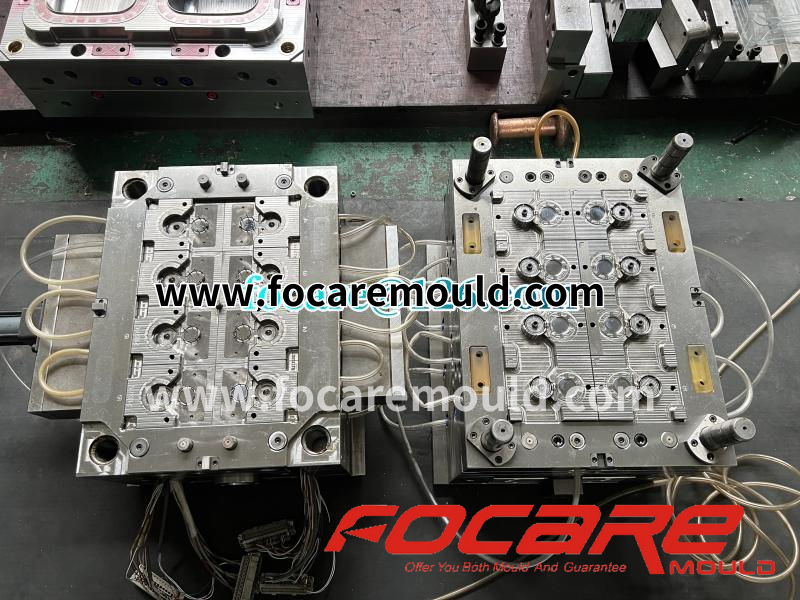 Flip-top caps should be light and delicate, with good sealing affect to prevent water leakage, no tips or burrs to scratch customers, with good assembling affect with bottle, and the most difficult part, the connection of top and base should have great flexibility to ensure the smoothness of cap action.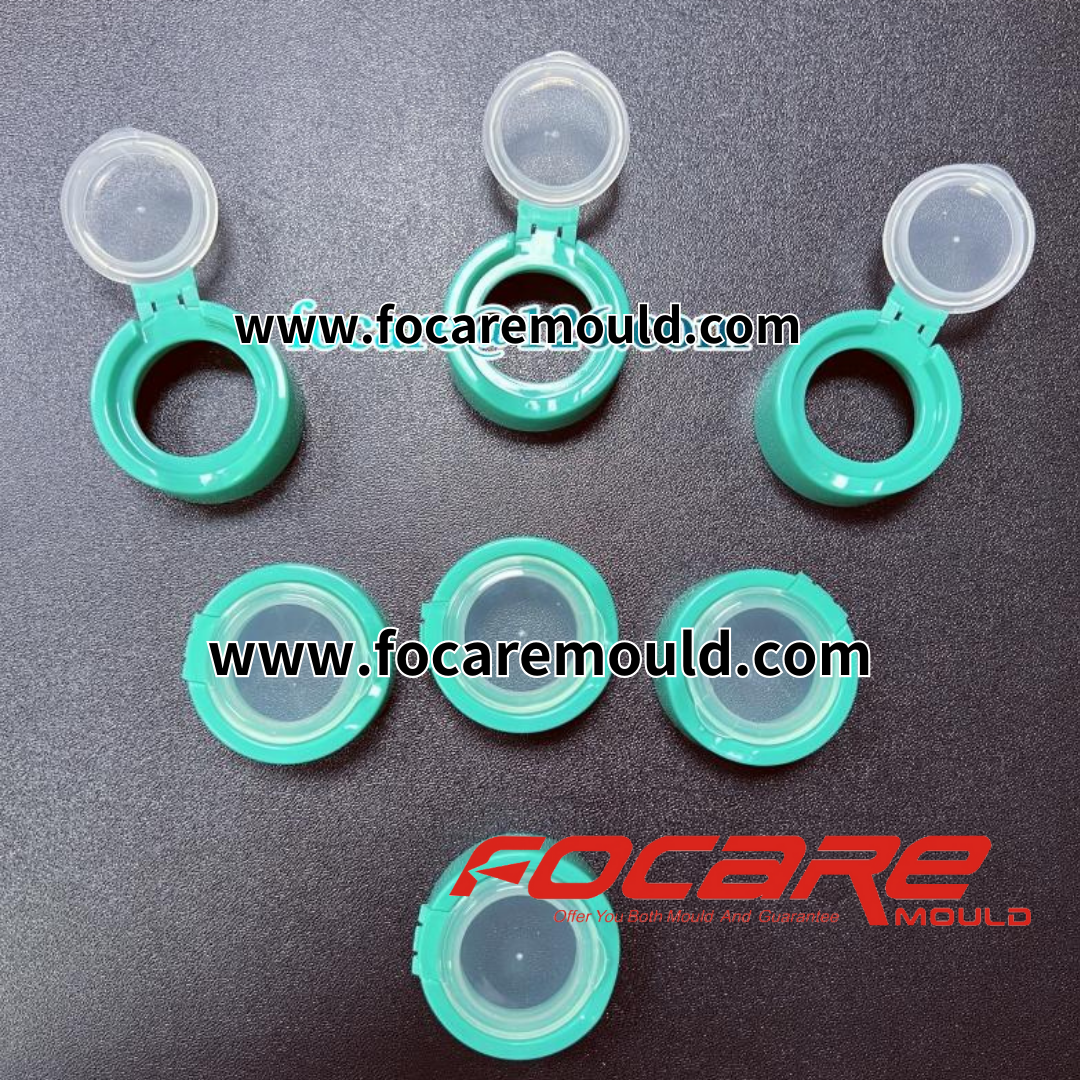 Before we quote the price, here are some basic requirements of flip-top cap plastic injection mold for customers to decide first:
A. Product design: The size, the type, with or without thread, single-color or two-color. (Depends on market and customer preference.)
B. Cavities: 8 cavities, 16 cavities or 32 cavities. (Depends on market demand and customer's plastic injection machine performance.)
C. Injection: All-hot runner or semi-hot runner. (Depends on cost consideration. All-hot runner system can avoid the waste of material that helps to save material cost; however, the initial investment will be higher.)
Please feel free to give your inquiry in the form below. We will reply you in 24 hours.