| | |
| --- | --- |
| Registered Add | TAIZHOU |
| Type of business | Our main products-Plastic injection molds. |
| Brand | FOCARE |
| Number of Employees | 50-100 |
| Established in | 2012 |
Focare Mould- Two color mould specialist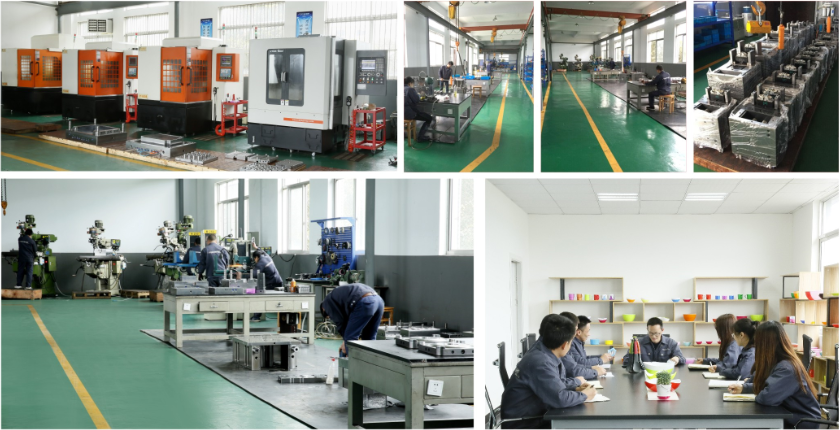 Focare Mould, located in Huangyan, China mould city.
Plastic injection is a traditional industry. There are many mold factories around the world. China, as the world factory, mould industry is also thriving. How to be exceptional in a market so fierce? Focare mould decided to enter the field of double color molds. In the traditional market, the majority of plastic parts is made by single injection. Two-component products should inject twice in two different moulds and machines. At recently, already come with dual injection in the same mould and machine, but still not so popular due to the high cost of the machine and mold. Focare start to learn the technology of dual injection and want to do something not so complicated.
What contribute to an excellent performance mold?

First, optimized muold design. Design to a mould is what soul to a human. Focare Mould designers are devoted to optimize each mold design to achieve excellent performance mold which have good cooling system, strong and easy for maintenance.
Second, high quality mould steel& standard spare parts. Material quality is guarantee of mold life. We use good quality mold steel and high standard spare parts, even for an O-ring, we import from Taiwan which resistant to high temperature and high pressure.
Third, high-precision mold tooling.Mould tooling put mould design into a real"money-maker", high-precision dimension control and good surface finishing make your product into high- level.
We spare no effort to satisy customers.

Please feel free to give your inquiry in the form below.
We will reply you in 24 hours.