>
>
>
Plastic Injection Cutlery Basket Injection Mould
Plastic Injection Cutlery Basket Injection Mould
Brand :Focare
Product origin :China
Delivery time :60 days
Supply capacity :500 molds per year
Product size: 242.3 X 336.7 X 183.2
Product weight: 265.7g
Core/Cavity Steel: 718H
Product material: PP
Injection: Cold runner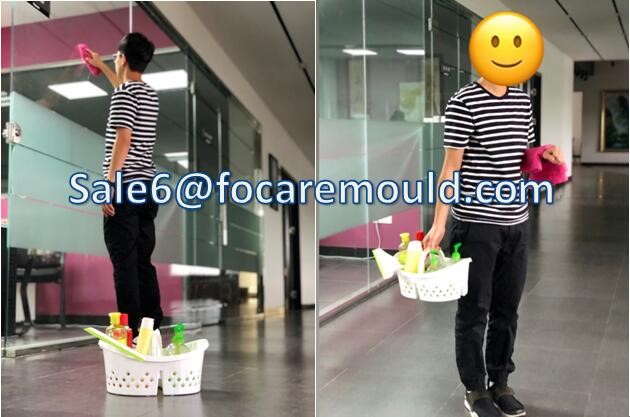 The product is a cutlery basket, but it has a lot of different uses. For example, it can be a picnic basket or cleaning supplies basket. Because the product is plastic, the weight is lighter than other materials, also not easy to break.
Product size: 242.3 X 336.7 X 183.2
Product weight: 265.7g
Core/Cavity Steel: 718H
Product material: PP
Injection: Cold runner
Generally mold design gate is edge gate, but in this mold gate is pin-point gate. After the product is formed the press plate and the cavity are removed by a certain distance, and remaining plastic will fall at the same time.
Since there are holes in the side of the product, there are through holes in the cavity of the mold design structure. Therefore, 2 ejector block in the design of cavity, and then ejector block are driven by the pull hook of the core. Let product stuck in the core, and then ejector by stripper plate of core, last air ejection from bevel, let the product fall smoothly.
Owing to the high cost of using hot runners, if the customer wants to save costs, the product mold design can use cold runner injection molding.
In Focare Mould, you may create your own cutlery basket, and of course, all of the products that have come into your mind.
Please feel free to give your inquiry in the form below. We will reply you in 24 hours.