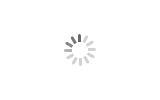 Oil Caps Molds
Brand :Focare Mould
Product origin :China
Delivery time :60 working days after confirming the design
Supply capacity :500 sets of molds per year
This double color oil cap is applied for automobile lubricants, which is made by double color rotary injection molding process. The mold is composed by two different molds, one for making first color with customer's logo, the second mold is for making outer color. This kind of double color injection is better then single color or screen printing, meanwhile, the logo is not easy to be faked which is the best solution to rise company image up.
In order to get the perfect and smooth appearance of cap at the injection gate, the cap mold is better to fabricate with hot runner system. The cost of full hot runner mold is higher than cold runner, however, the waste material of runner will be caused every moment which total cost is higher than the additional cost of hot runner. Of course, the runner could be recycled, however, the recycled material is easy to have dust, crushing steel pieces from blade of crusher and so on which will damage the screw of injection machine and hot runner system of injection mold. The hot runner tip of cap mold is very tiny, it is easy to be blocked by small dust or steel pieces.
The caps always be capped on bottles by automatic capping machine. If any defective cap, it will cause big problem for whole filling line and packaging line. Hence, the thread of cap could not be damage or deformed during ejection, the ejecting system become very important for making cap mold. The ejecting system will be decided according to the thread height, thickness, material and so on.
The logo of this double color cap is made at inner part. The machinery quality of logo is the key-point for making good logo image on making two-color caps mold. Meanwhile, good experience of injection parameter setting is very important for the appearance of logo, injection speed setting, hold pressure time and so on.
This two-color cap mold is designed with 16 cavities of inner part and 16 cavities of outer part, which has to be used 32 hot runner tips and 34 sections hot runner temperature controller. The cores and cavities are made by high-end steel with heat treatment 48-52HRC in order to avoid wearing and crushing at thread part. All moving parts are used durable anti-wearing steel for running mold smoothly.
Please feel free to give your inquiry in the form below. We will reply you in 24 hours.