How to choose a good injection mold maker ?
Choosing a good injection mold maker is like choosing a right wife/husband.
If you choose the right one, you can walk and collaborate together for a very long time.
Manufacturing a mold is not easy, there are many things to pay attention on, so you need to try to find a good mold supplier to make your money worth for this investment.
Down below we can give you some conditions of how to find a good mold maker, but before that, we would like to introduce ourselves , we, Focare Mould, are a mold maker with many years of experience.
We have a professional design department.
We provide ONE-STOP SERVICE, welcome to contact us if you have any request in mold or plastic products.
Below are the conditions of good mold supplier:
Design department –
Product design and mold design is the core technology of mold field.
A great design will make the following steps of mold manufacturing smooth and success.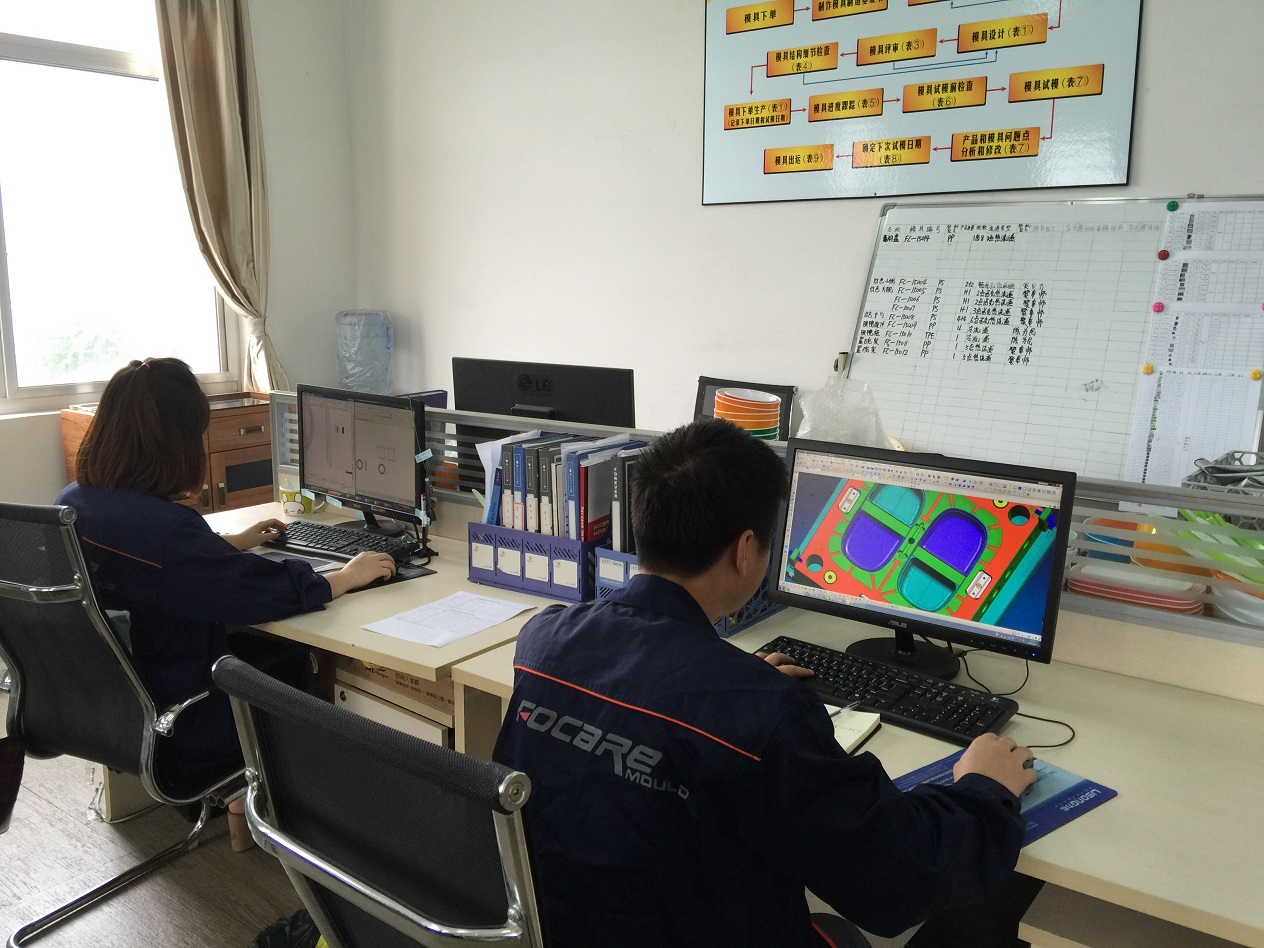 Various and high precision processing equipment –
In order to process different sizes of steel, it is necessary to have various tons of processing equipment.
And high-precision is also the element that defines the quality of mold.
Various mold testing equipment –
Owning plastic injection machines allow us and customer to check mold conveniently.
In addition, mold maker can find out and repair the problem immediately.
Rich experience –
As mentioned, there are steps to complete a mold.
With rich experience, company will know appropriate design to meet different demands, can help customer manufacture products with smoothness and efficiency that helps to create maximum benefits.
Besides, they can also help company to create higher CP-value.
FOCARE mold is an experienced injection mold manufacturer.
We are happy to cooperate with you!
Please feel free to give your inquiry in the form below.
We will reply you in 24 hours.