>
>
>
16 Holes Plastic Dish Rack Injection Mould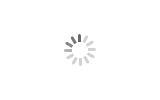 16 Holes Plastic Dish Rack Injection Mould
Brand :Focare
Product origin :China
Delivery time :60 days
Supply capacity :500 molds per year
DISH RACK 16 HOLES
Product Size: 489 x 489 x 100mm
Mold Design:
1. Cavity and Core made by splicing inserts
2. High-efficiency cooling system
3. 4 sliders design for Core with oil cylinders
4. Runner Gate with 5 tips Hot Runner to Submarine Gate
In recent years, environmental awareness has increased, and the use of washable tableware is an inevitable trend. However, the cleaning of dishes and cups is a headache for catering workers. Therefore, budget-conscious operators have switched to dishwashers instead of manual hand washing to improve work efficiency.
The advantage of Dishwasher:
1. Save time and effort.
Just put the dishware to be washed in the dishwasher and press the button to do other things with confidence, because no one is waiting during the washing process and the operation can be completed automatically.
2. Strong decontamination ability and thorough disinfection.
In view of the unique washing method and washing environment of the dishwasher, the whole process of washing at a temperature above 65 ° C can completely remove greasy stains, such as E. coli and staphylococcus, and can be killed in a temperature environment of 80 ° C. Hepatitis B and other viruses that are not easy to kill at high temperatures are removed by repeated washing and drainage, and the detergent itself has a good inhibitory effect on various bacteria.
3. Easy operation.
The washing is highly automated, except for dumping food waste, placing and packing dishes, basically no effort is required, and women can do it!
4. Save electricity and water.
The power consumption of each dishwasher is about 0.15KW.h, the water consumption is only 3 liters, and the faucet is 12 liters of water for one minute. If it is operated for 3 hours a day, the electricity cost for a month is only over 300 yuan, It is too cost-effective to hire a student.
5. Reduce environmental pollution.
Manual hand washing must pay attention to the problem of residues of detergents. If consumers use a lot of disposable dishes, it is another burden for the store.
Focare Mould committees to the environmental protection industry and contribute to our environment.
Our Mold Design:
1. Cavity and Core made by splicing inserts
2. High-efficiency cooling system
3. 4 sliders design for Core with oil cylinders
4. Runner Gate with 5 tips Hot Runner to Submarine Gate
Please feel free to give your inquiry in the form below. We will reply you in 24 hours.